Discover the Allure of Spanish Timber Tiles: Atlas Series
Uncover the timeless elegance of Spanish timber tiles with the Atlas Series, featuring a natural wood aesthetic showcased through 11 distinct faces. What sets these tiles apart is their captivating blend of colour and surface texture. From the ethereal silvery white of Blanco to the warm toasted cashew beige of Haya and the inviting caramel brown of Natural, each tile boasts a matte finish and a non-slip surface. Elevate your spaces with the Atlas Series, offering a unique timber look that extends seamlessly from outdoor balconies and porches to stylish living rooms.
Note: Actual product colour may vary to the displayed image.
Suitability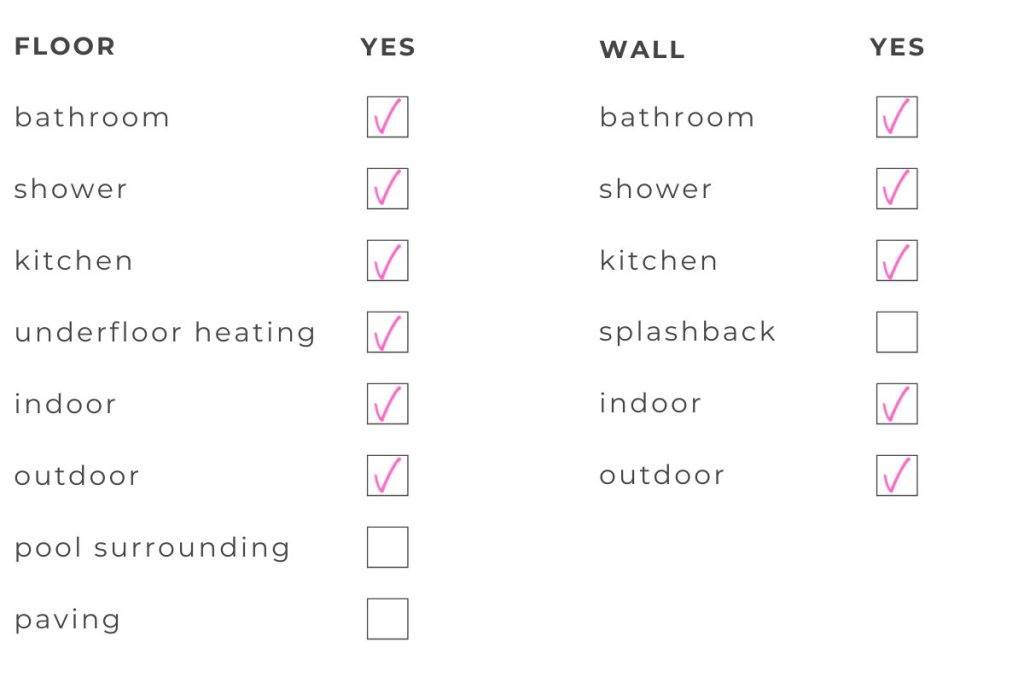 Installation & Care
Sealing: Not required
Grout Recommendation : Ardex FG8 #241 Misty Grey
Installation: It is recommend to offset pattern less than 33% to minimise the lippage and use tile levelling system.