Elevate Your Space with Spanish Timber Tiles: Atlas Series Unveiled
Elevate your living spaces with Spanish timber tiles from the stunning Atlas Series. Boasting 11 different faces, these tiles replicate the natural charm of timber with exceptional colour and surface variations. Standout features include the light silvery white tones of Blanco, the toasted cashew beige hues of Haya, and the sweet caramel brown shades of Natural—all presented on a sophisticated matte finished, non-slip surface. Enjoy the versatility of this special flooring, suitable for outdoor balconies, porches, alfresco areas, and, of course, the heart of your home—the living room.
Note: Actual product colour may vary to the displayed image.
Suitability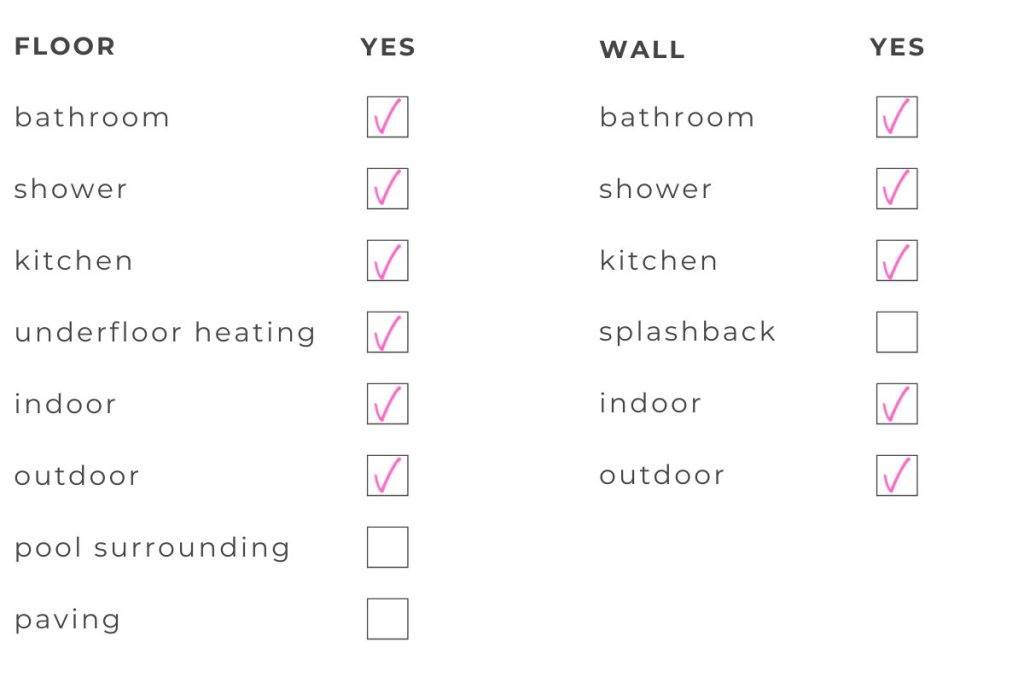 Installation & Care
Sealing: Not required
Grout Recommendation : Ardex FG8 #280 Havana
Installation: It is recommend to offset pattern less than 33% to minimise the lippage and use tile levelling system.