Unveiling the Beauty of Atlas Series: Spanish Timber Tiles
Step into a world of beauty with the Atlas Series, your go-to choice of Spanish timber tiles. Boasting 11 distinct faces, these tiles capture the essence of natural timber with unparalleled colour and surface options. Noteworthy is the unique interplay of light silvery white (Blanco), toasted cashew beige (Haya), and sweet caramel brown (Natural), presented on a sophisticated matte-finished, non-slip surface. This distinctive feature makes these tiles perfect for outdoor spaces like balconies and porches, creating a seamless transition into stylish living rooms.
Suitability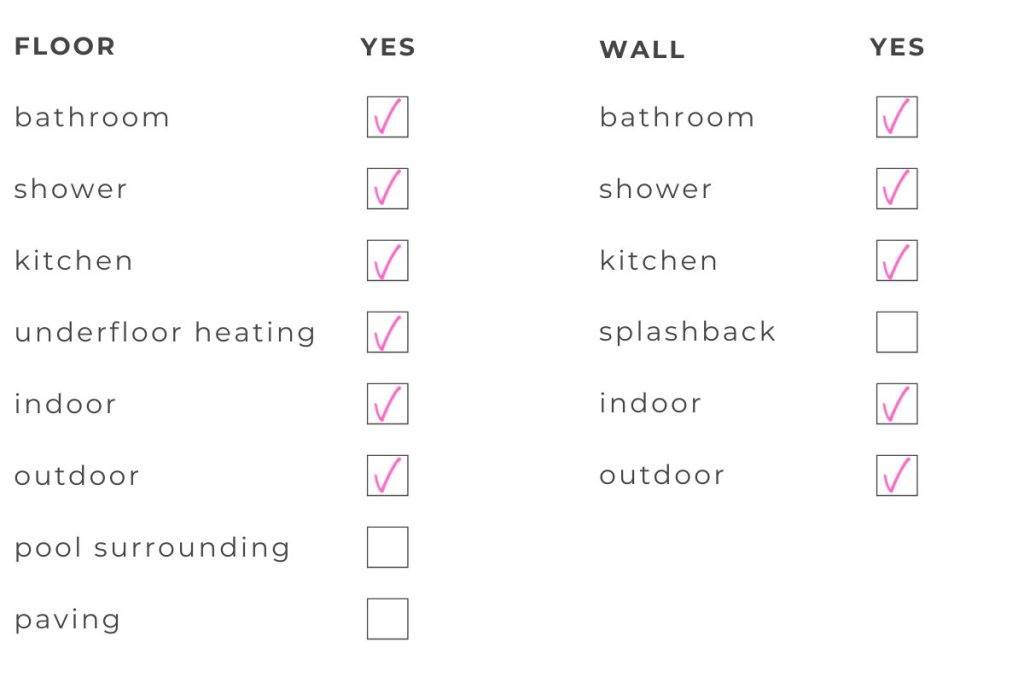 Installation & Care
Grout Recommendation : FG8 #277 Travertine
Installation: It is recommend to offset pattern less than 33% to minimise the lippage and use tile levelling system.