Our eco-conscious pool tile, sourced from Spain, is composed of 98% recycled glass. This 4mm thick tile, with rounded edges for safety, proudly offers a 0% water absorption rate for a sustainable swimming experience
This Artisan-edge glass mosaic is made with recycled glass pieces and may include irregular edges, rustic appearances, minimal imperfections or slight variations in sizing and squareness. These characteristics are inherent to this product due to the manufacturing process. The slight size or shape variations may affect the grout joint appearance, further enhancing the natural aspect of this product. Use constitutes acceptance.
MAXIMUM GRIP SURFACE 92% of the mosaic's surface is free for applying the adhesive.
Dot Mounted [Melting dot] System.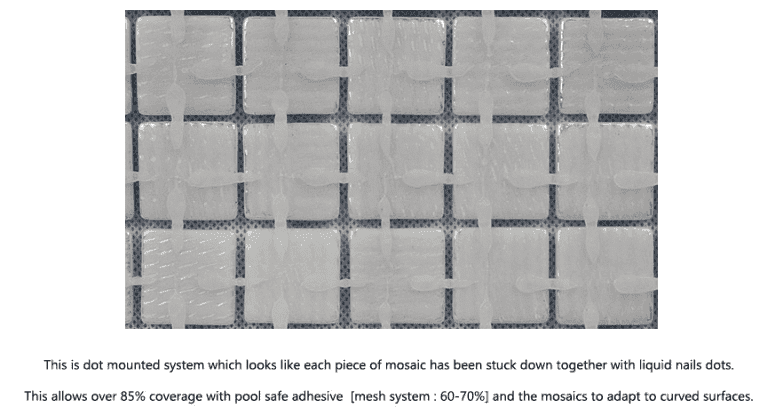 Installation & Care
Recommended Grout: Laticrete Epoxy Grout
Check Skimmer Lids