Experience sophistication with the Apollon Spanish Tile Blanco Matt, featuring an expansive 1200×1200 size. The clean matte finish in blanco white brings a timeless elegance to your space, offering versatility for various design applications. This large-format tile not only adds a touch of luxury but also imparts a sense of spaciousness to your room. Elevate your interior with the Apollon Spanish Tile Blanco Matt, combining modern aesthetics with the enduring appeal of a neutral palette for a chic and refined atmosphere.
Suitability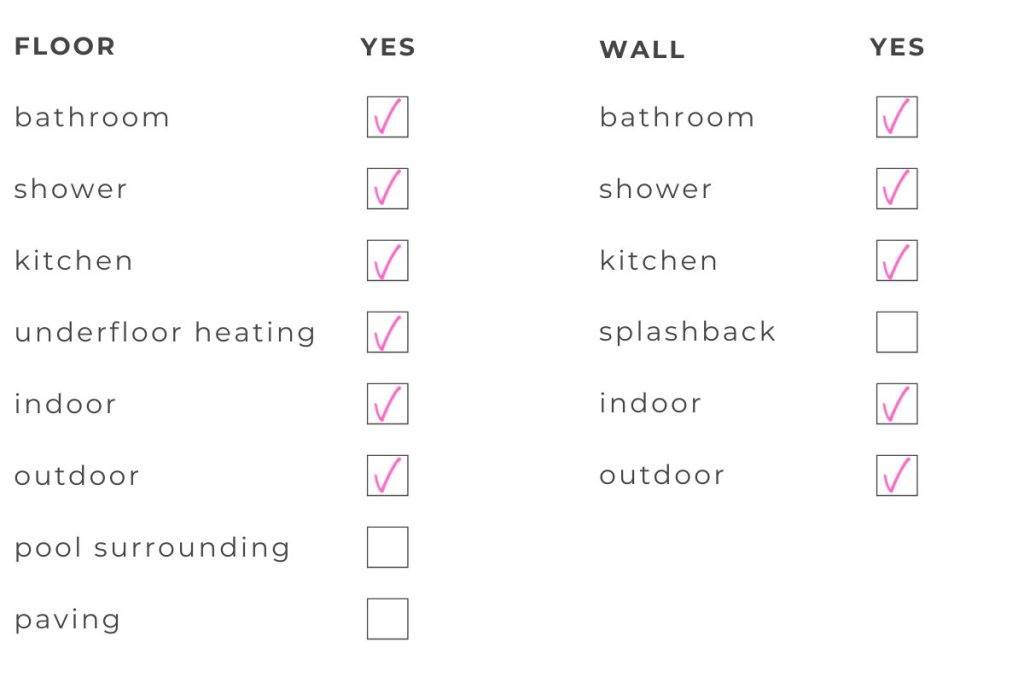 Installation & Care
Grout Recommendation: Ardex #241 Misty Grey 
Installation:
It is recommended to offset the pattern less than 33% to minimise the lippage and use a tile leveling system.